SHOWCASE SUCCESS
It was an amazing evening of entertainment provided by various subsets of RMIT Music, including ROCS, last Friday night. We had a wonderful time both performing and hearing the work of the other Music Collective members.

ROCS took the chance to test-run a couple of the more PG-rated songs which will feature in next weekend's Not Safe For Work concert (don't miss the fun!) whilst MANGA showcased one of their newer pieces and our Crazy Over-Rehearsing People (CORP) added a couple special numbers of their own. We also performed a collaborative work with the Chamber Orchestra.

All in all it was a fabulous night. We hope to see you at the next concert - not far away now!
Showcase Concert Semester 2 2015: MANGA singing "Senshi no Omoi" Photo by Andrew Valentine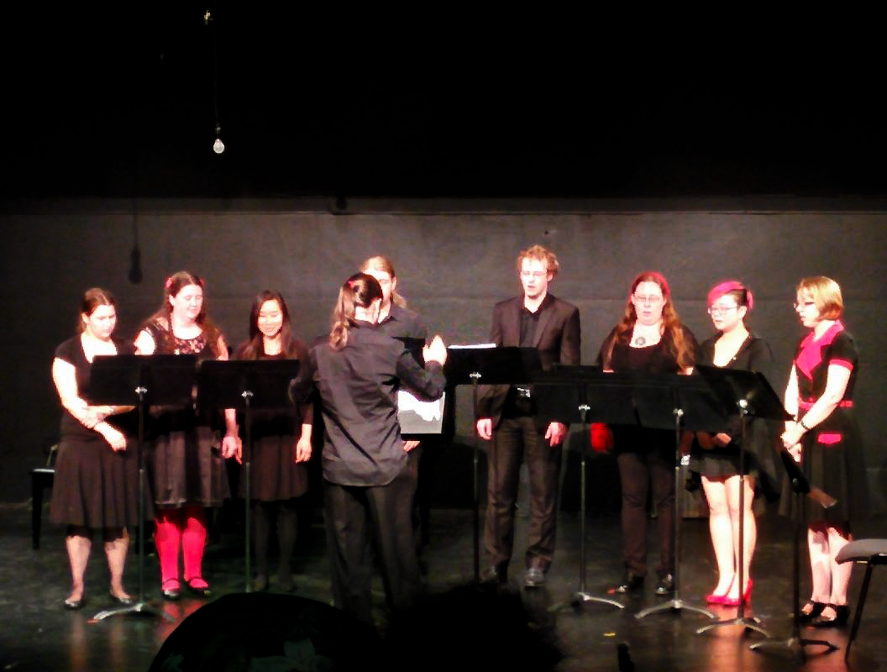 Posted October 11, 2015 03:01